The greatest thing about summer is undeniably the possibility of being outside all day long. Who wouldn't like that? Calgary offers a lot of activities during the summer for locals and visitors alike. We've compiled a list of 20 things to do in Calgary during summer.

Many foreigners we've met think that Canada is cold..like..all the time. This couldn't be further from the truth. Summers are very hot and days very long. Perfect combination to enjoy summer to the fullest.
20 things to do in Calgary in summer
This list doesn't include ordinary things to do. If you are looking for shopping or restaurant tips, I'd recommend tripadvisor or lonely planet book.
Listed below are 20 outdoor activities which we enjoy during summer in Calgary.
01| Float down the bow river
Very popular activity is to float down the Bow river. Starting at Bowness Park you can choose where you want to end up. Farthest point is Calgary zoo, 20 km down the stream which can take 2-4 hours. You can use anything floating you have or rent a raft in downtown Calgary (life jackets are mandatory).
02| Watch wildlife in the park
Even if you're staying in the city, you can still see wildlife. Head to any park after sunrise or before sunset to watch deer, beavers, porcupines or coyotes. We've seen this beaver on Prince's Island Park.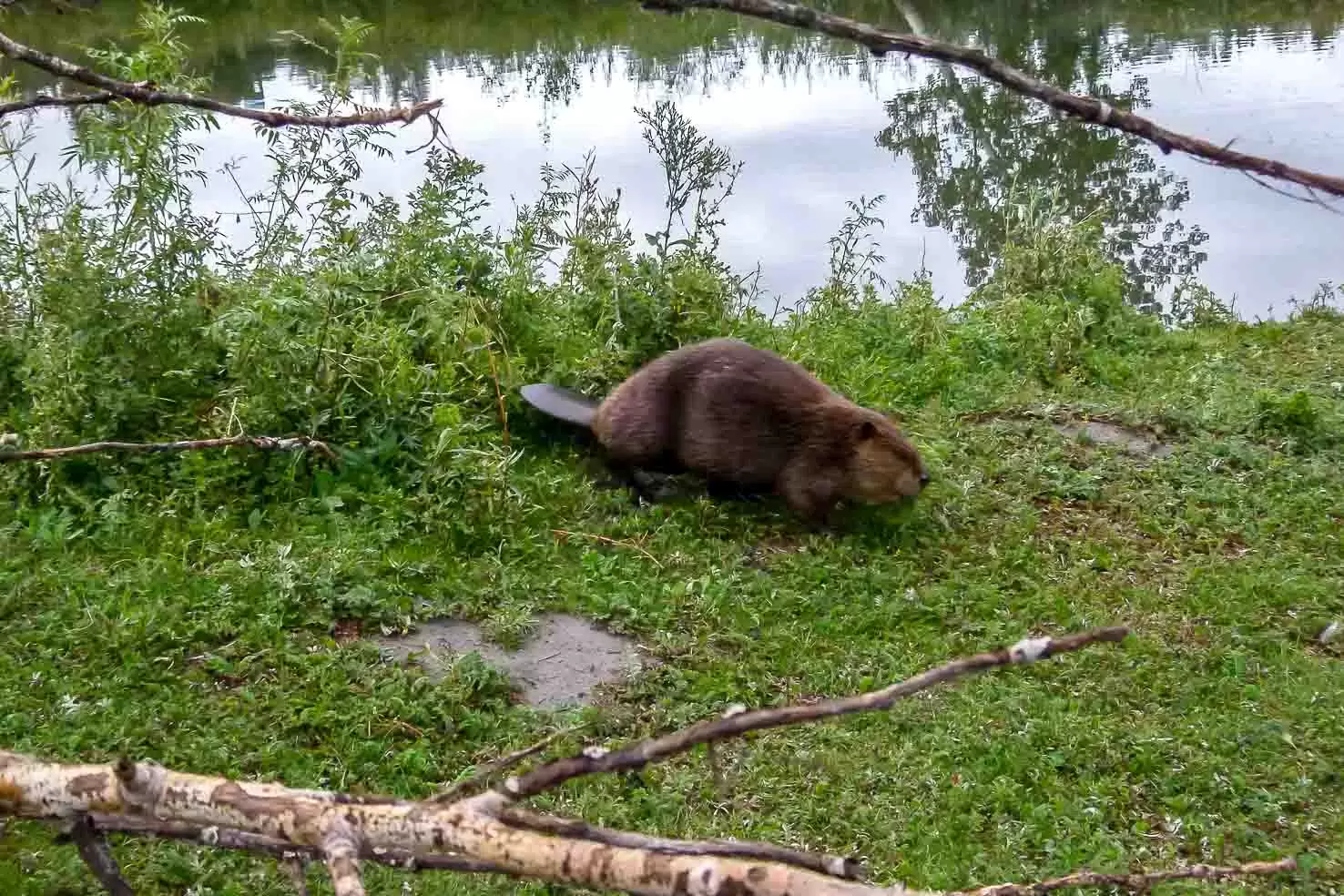 03| Kayaking on Glenmore Reservoir
The Glenmore reservoir is large reservoir of drinking water on the Elbow River. Although swimming is forbidden, rent a kayak and enjoy the time on the water. Many rental companies can set you up with kayak and all the gear you might need.
04| Music festivals in Prince's Island Park
Feel like dancing salsa? Or enjoy folk? Maybe electronic music? Calgary got you covered. Enjoy music festival outdoors in Prince's Island Park & area.
05| Stand up paddle boarding
Stand up paddle boarding is the fastest growing sport in the world. It's very easy to learn so newbies will fall in love with this sport quickly. You can choose a leisurely paddle to relax or go faster for a great workout on the water. The closest lake to Calgary is Lake Chestermere, only 20 minutes away with a rental shop onsite.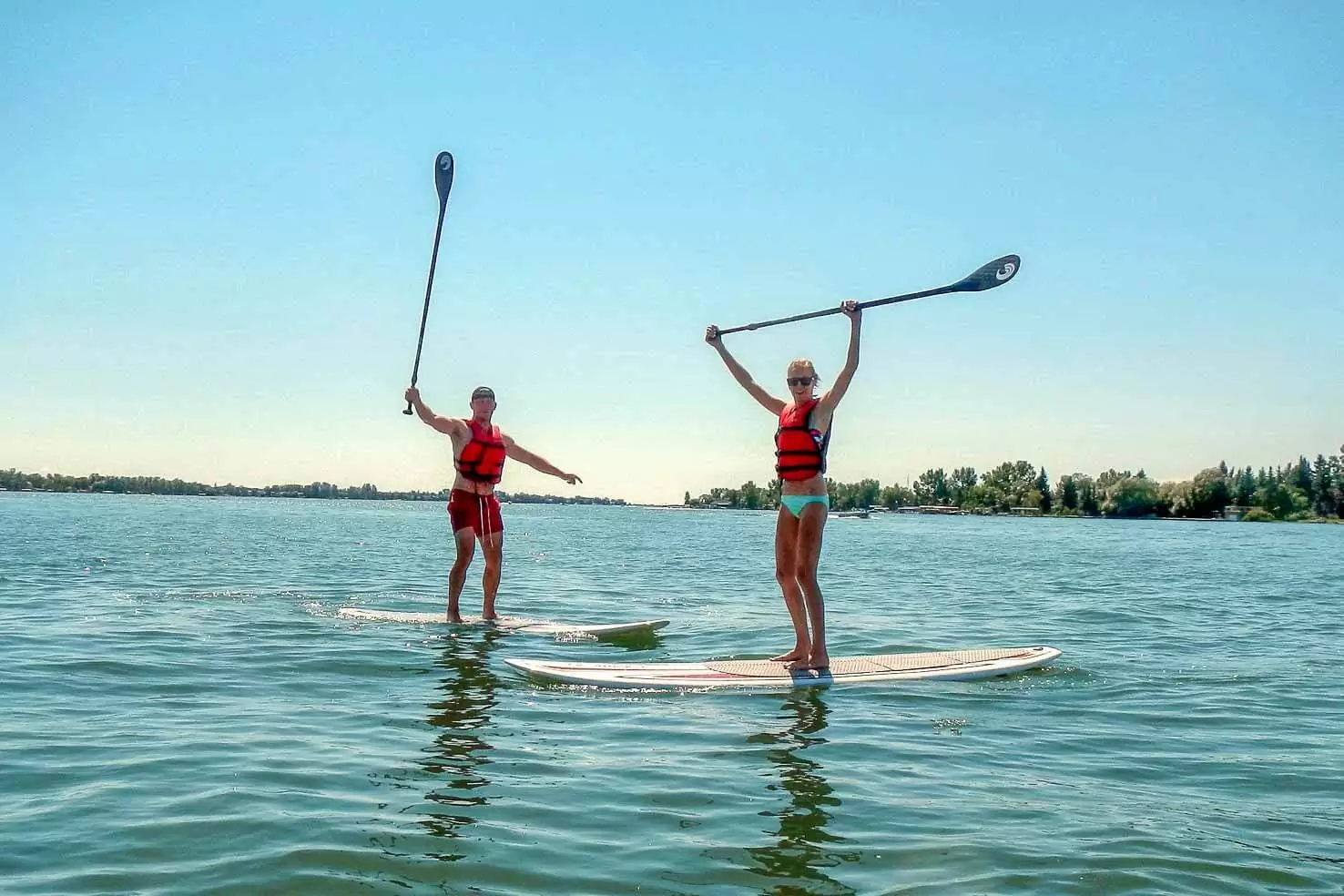 06| Barbeque in North Glenmore Park
Pack your lunch and head to North Glenmore Park. There are plenty of barbeque grills in the park. If you plan on bringing lots of friends, rather book the picnic area in advance to make sure you will have a spot. You can do so on this website.
07| Watch sunset in Nose Hil Park
Sunsets and sunrises are spectacular wherever you are. For a better view, head to Nose Hill Park, hike the little hill and enjoy the show.
08| Biking
Calgary has over 700 km of bike paths. Our popular rides in the city include:
Prince's Island to Edworthy Park with a stop for ice cream in Angel's café (20km)
Nose Hill Park for mountain biking (any distance you choose)
Around Glenmore Reservoir (15 km/1 loop)
Fish Creek Park before sunset for watching wildlife (any distance you choose)
09| Learn sailing in Glenmore Reservoir
Learn to sail with Glenmore sailing club or rent a boat and enjoy an afternoon with your friends.
10| Yoga class in the park
This is my favourite activity in the city during the summer. Many yoga studios run yoga classes in the parks around Calgary. Usually free or for a donation to local charities.
11| Beach volleyball
Playing a volleyball on the sand feels like being on a real beach. There are 3 courts in downtown Calgary 12 St & 9 Ave SW. All you need is a ball and few friends.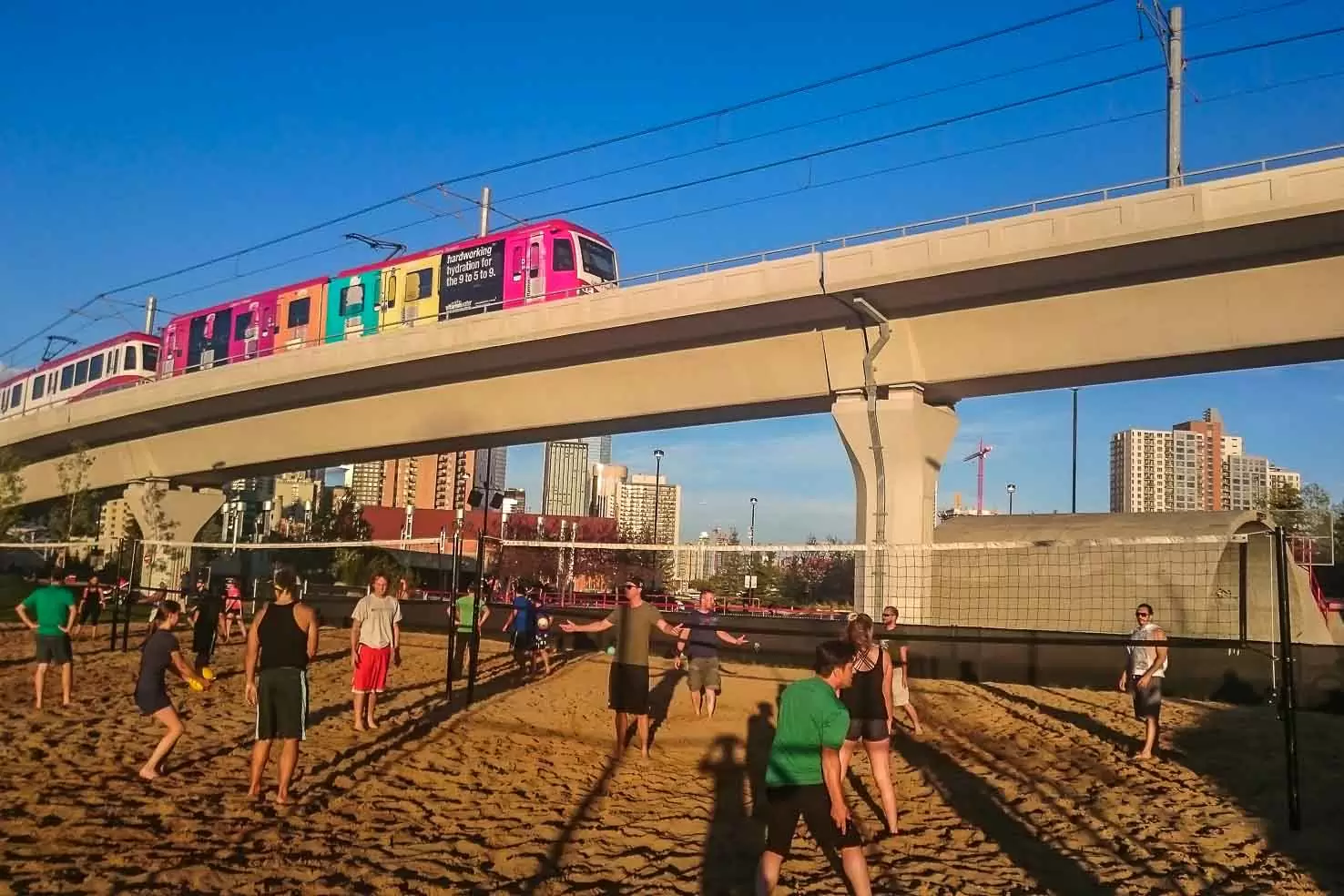 12| Play piano in downtown
Three pianos in downtown invite passers to play or exchange a book from the cabinet on the back. The Downtown Street Piano Series features professional piano players during lunch hour and invite to sit in comfortable chairs and listen different genre of the music. Performances are Tuesdays and Thursdays during the whole summer.
13| Zip lining in Canada Olympic Park
North America's fastest zipline provides the biggest adrenaline. You will slide down from the ski jump tower with a bird's eye view of Calgary. It's 500 metres long and reaches a speed of 120km/h.

14| Northern Lights
You won't believe it until you see it. Green light across the sky dancing above you. Head out of Calgary and look for a clear sky with low light pollution.
15| Stampede Rodeo
Biggest event in Calgary is an annual rodeo and festival held in July. Ten days event is popular around the world, attracting more than one million visitors per year.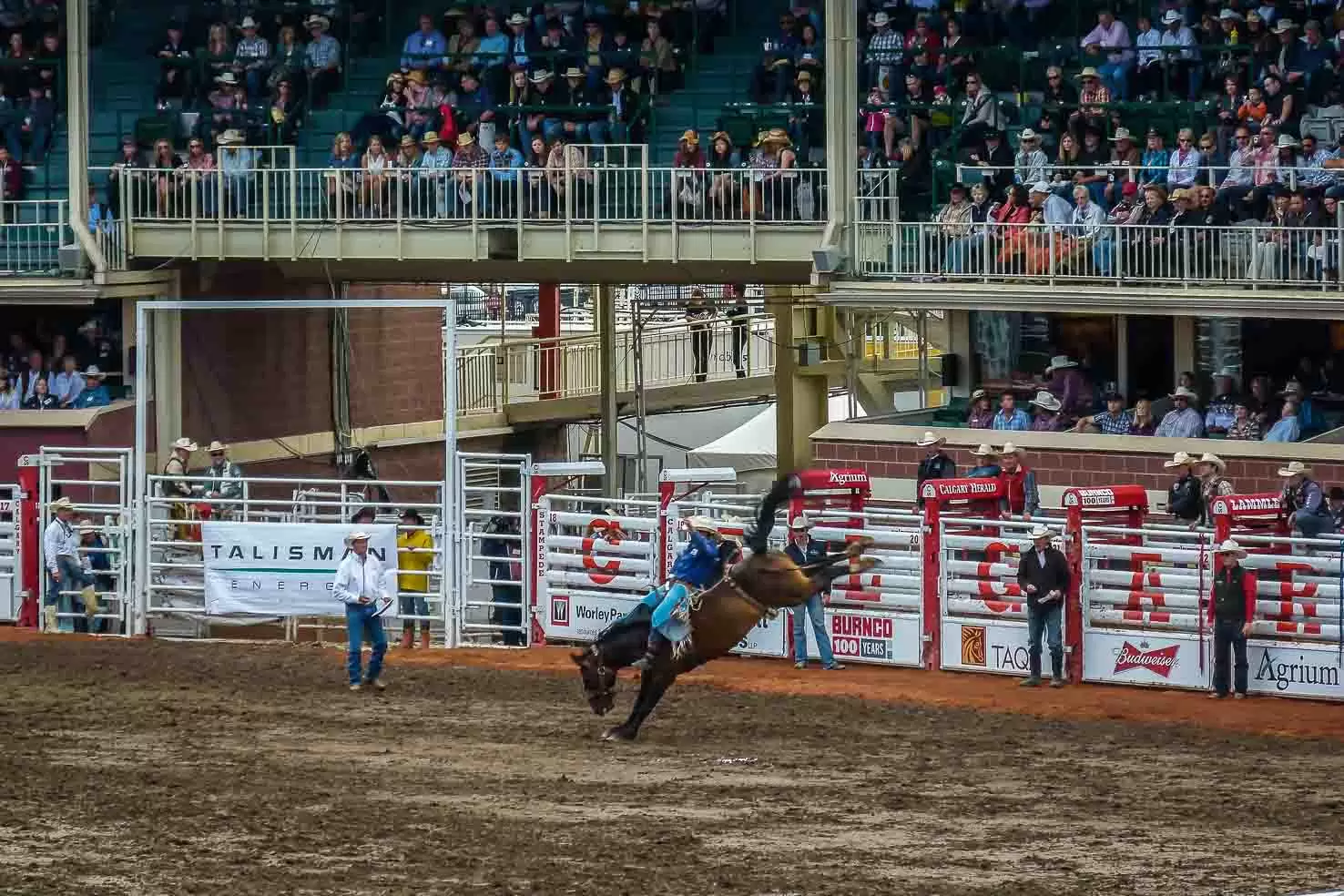 16| Shakespeare by the Bow River
Recently graduated drama students meet up every summer in Prince's Island Park to perform a Shakespeare play. The performance runs five times a week in the evening on a pay-what-you-will basis.
17| Surfing on the Bow River
This is the last activity that comes to my mind for Calgary. But here it is. You can ride a standing wave close to the 10th Street Bridge on the Bow River.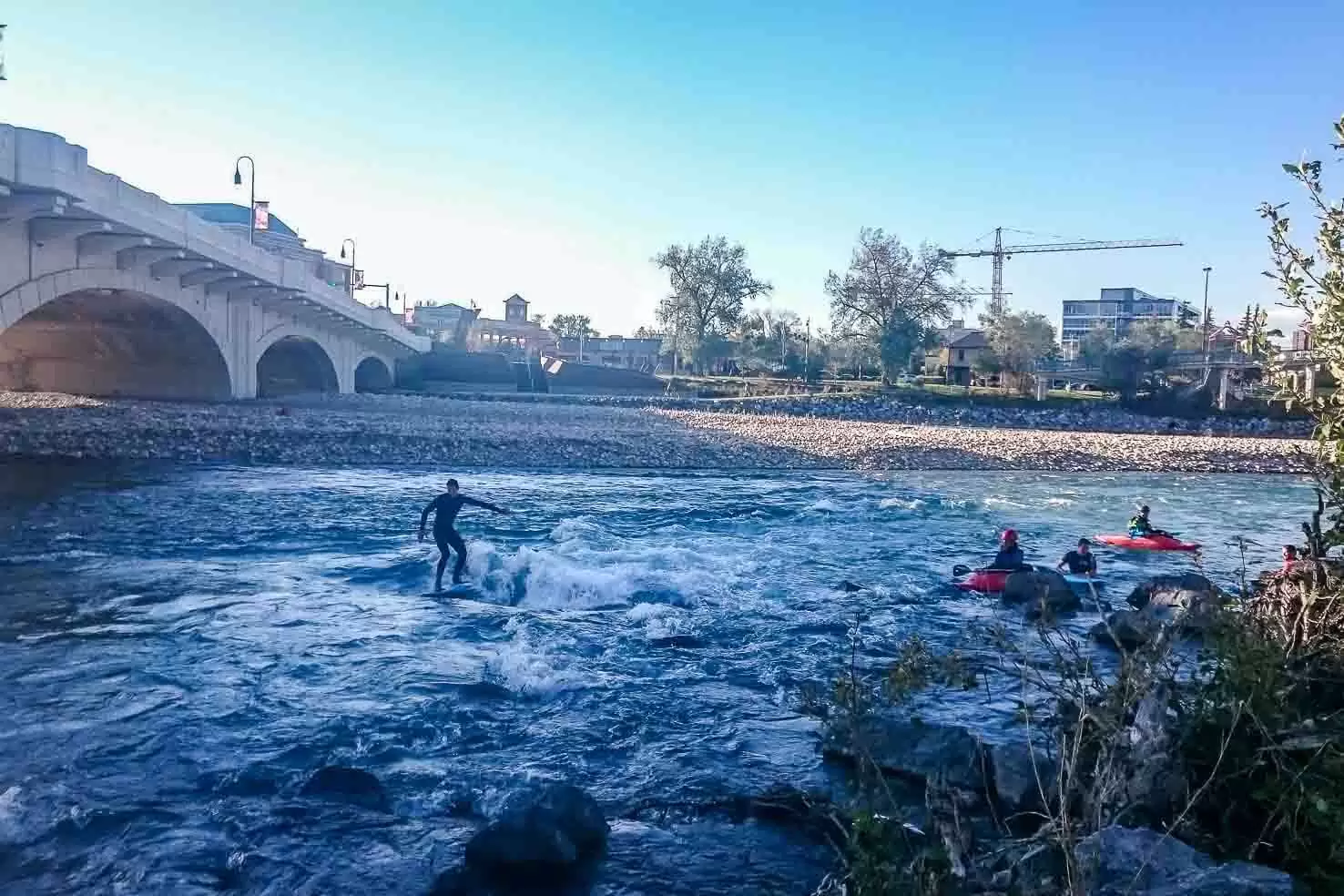 18| Ride the sled with Skyline Luge
The Calgary Luge is the world's longest Luge track. Ride down the 1,8 km track on a sled in Winsport Olympic Park.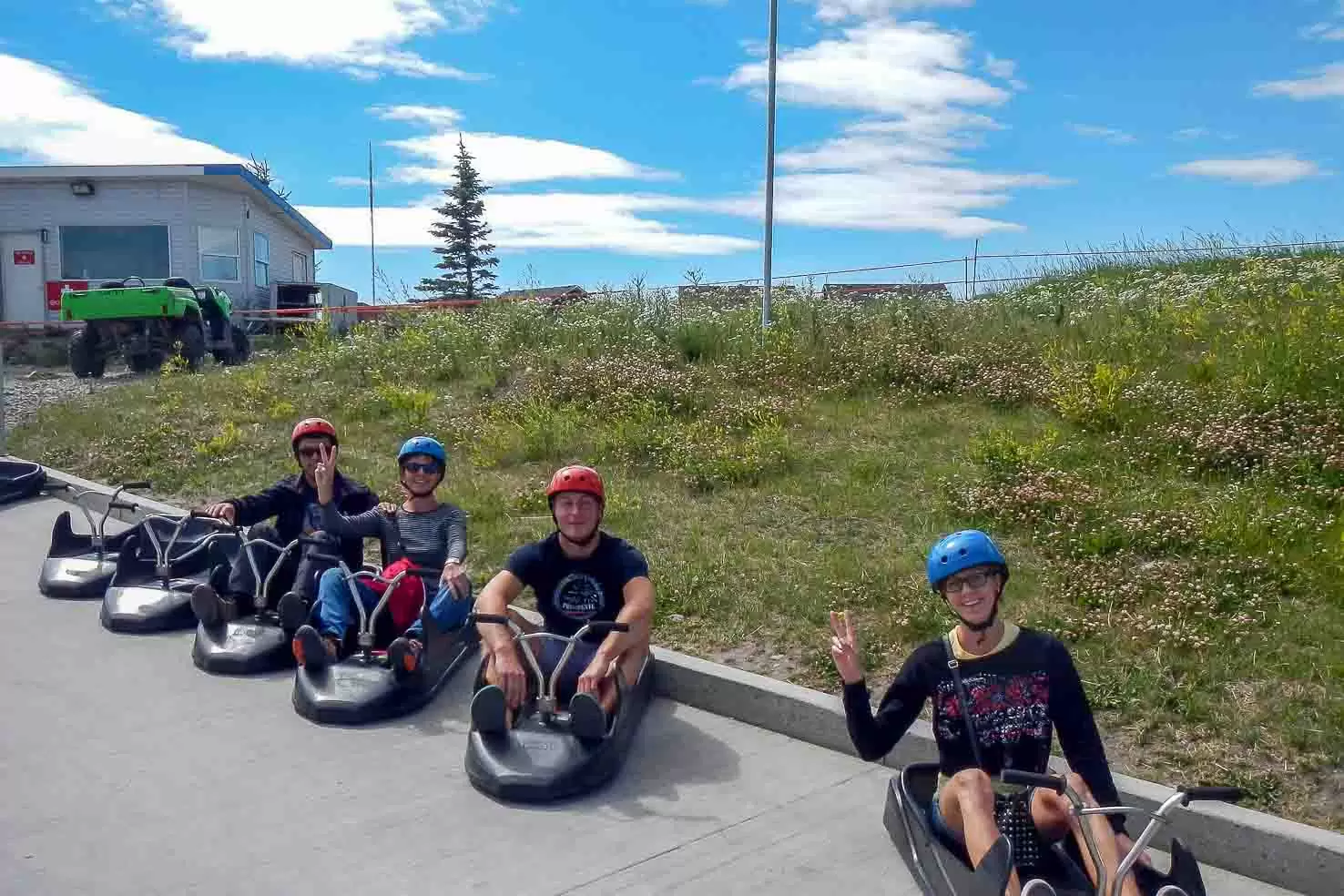 19| Eat in Burger 320 in Bridgeland
After all the fun, you must eat. Try the typical meal for Alberta – burger. Burger 320 is a small and friendly place. Chef Mario makes the best home-made burgers in town. He uses locally raised brisket, homemade freshly prepared toppings and buns, hand-cut fries and makes their own gelato.
Side note: Alberta is a beef region but hopefully there will be one day a big market with fresh produce of fruits and vegetables (which they have plenty of in Quebec).
20| T'suu Tina Pow Wow
Gathering of the First Nation's people from around the country. They come together every summer in Bragg Creek filling grounds with tipis. First nation's people are dressed in extraordinary colorful outfits dancing in circle to the rhythmic beat of the drums. Truly once in a life time experience.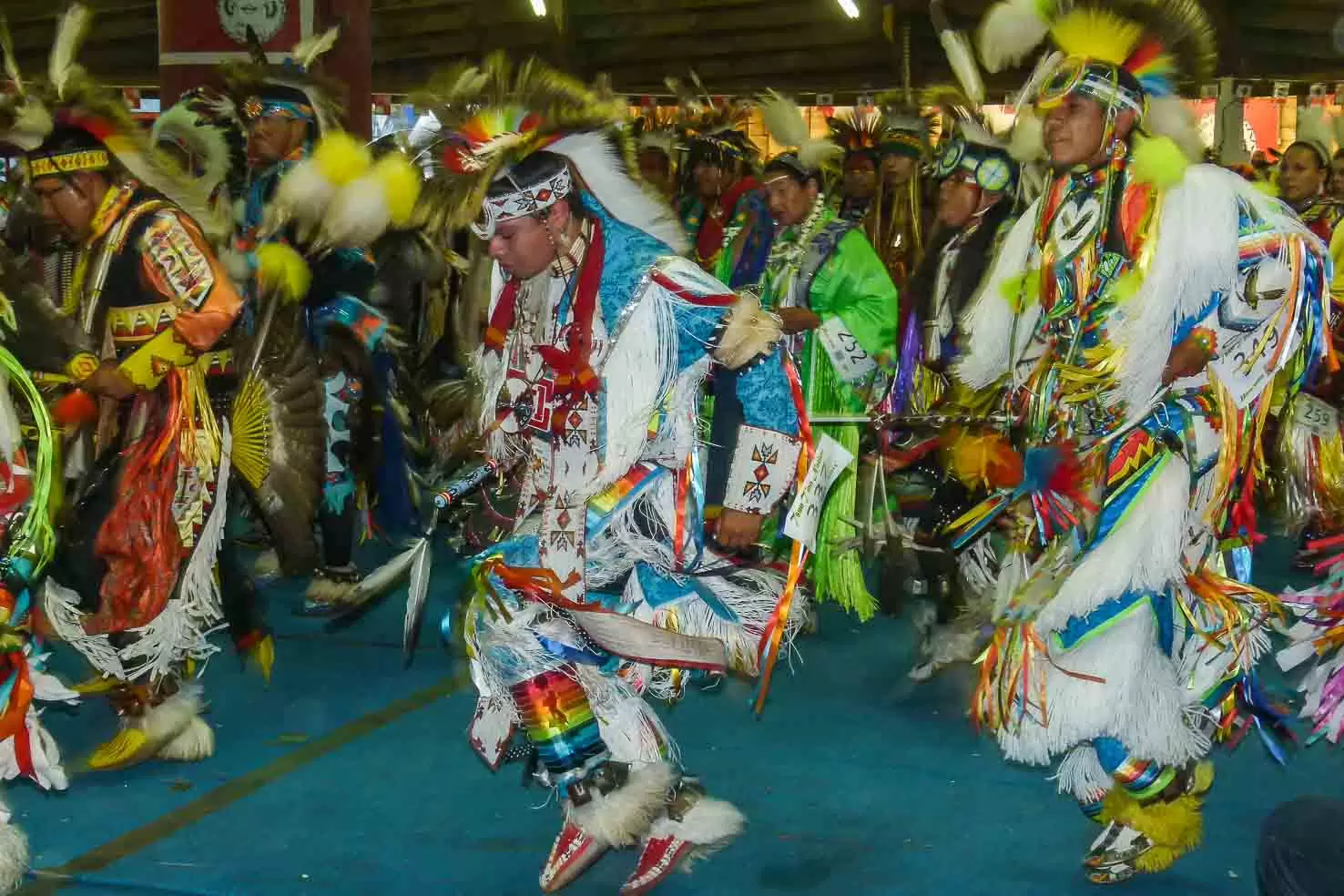 ---
What is your favourite activity during the summer? Have you found anything new on the list?

---
Spread the word! PIN this to your Pinterest board.