Let me ask you, what do you like the most about spring? Blooming flowers and green parks? Warmer days? Baby animals that are being born and watch them learn to walk?
For me, it's all of the above. Spring in Canada is very short and I make the most of it.
Besides thawing snow in the mountains and the possibility of going mountain biking, there are also joys of city life that bring a smile on my face.
The biggest joys of spring in the city are walks in the park, seeing everything waking up. Including baby animals.
We found out that several new beavers were born near the Bow River in the Prince's Island Park this year. They do every year, but now we got to finally see them. It helps when you know exactly when and where to go.
This year we got carried away for hours watching Canada geese and their goslings.
Every time we went for a walk to Prince's Island Park, little goslings were slowly losing their yellow colour and becoming grey geese. It's so much fun to watch them learn to walk, following mom and other siblings everywhere they go. Later on, becoming more independent and founding their own way of doing things. Even if it means getting lost for a while.
I don't bring my camera every time I go for a walk to the park. But since I've started photography course, I've figured that taking pictures of goslings while learning how to use my camera would be both enjoyable and useful.
I sincerely hope these pictures will brighten up your day, as they did mine.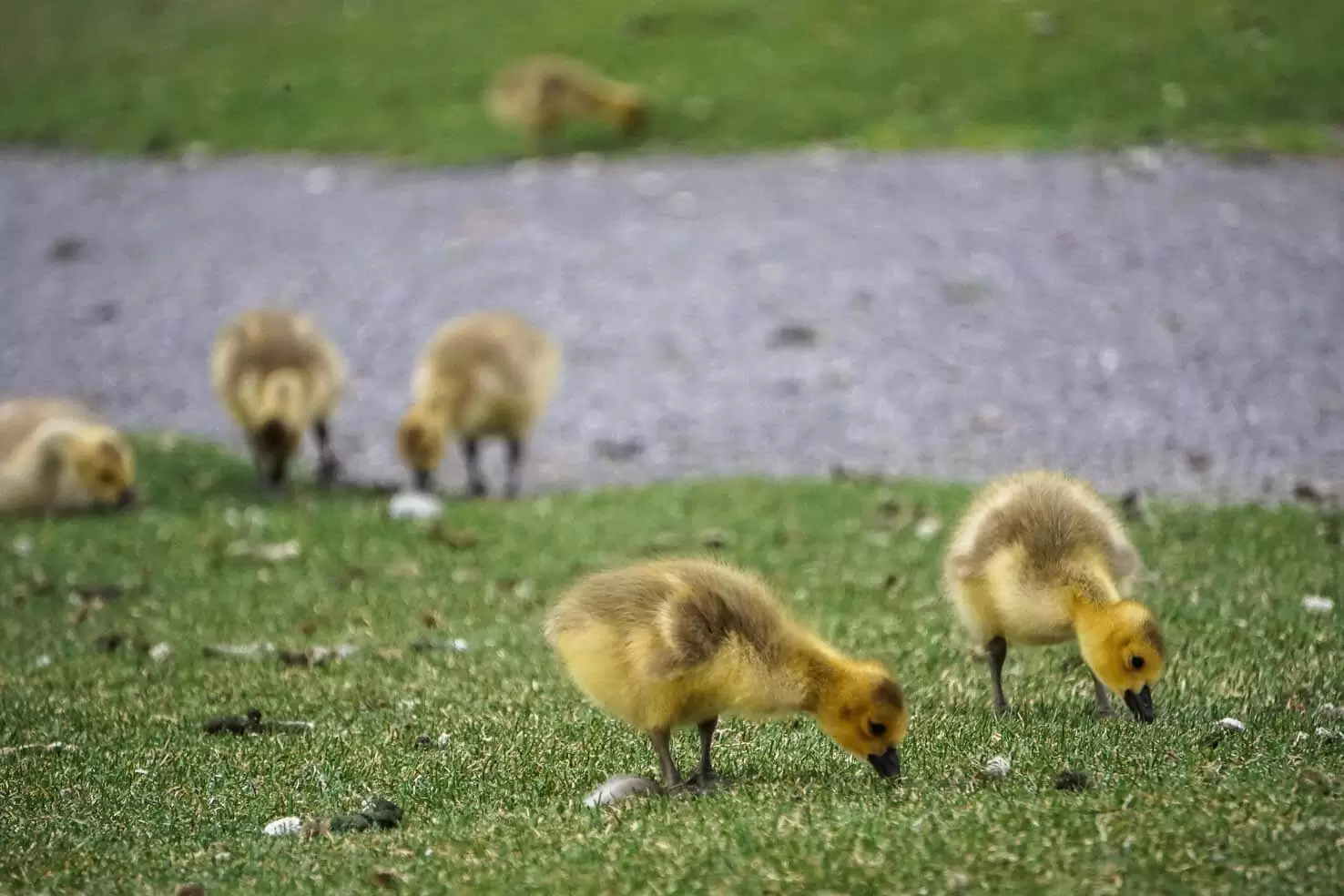 I've never heard of Canada goose before. Just a regular goose. So I thought maybe I should learn something about them.
For anyone interested, I found these to be the most interesting things about Canada goose:
They nest in the same region as their parents, often in the same nest
They often eat for 12 hours or more a day to consume enough nutrients
While migrating, they fly at the speed of 60 km/hour, and can accelerate to 90 km/hour when in danger
Canada geese can fly more than 1600 km in a day while migrating. The circumference of the world is 40,000 km. So they can fly around in 40 days.
Little goslings start to communicate with parents while they are still in the egg
In the wild, they can survive 10 – 24 years
Hunters believe that Canada geese are the smartest birds
They are aggressive by nature, producing hissing sounds to protect their immediate surroundings
---
Do you have any other joys of spring you would like to share? I would love to hear them!
---
Did you like the post?
Share it with your friends or PIN it to your Pinterest board.