During our trip to Venezuelan jungle, we had the pleasure of visiting Wakahara village and met indigenous Warao people living on Orinoco River Delta the traditional way. And we are bringing you a photo essay and peek into their daily lives.
They speak Warao language and so our Spanish was of no use. Our guide Clemente told us all about their lives while we communicated with hand gestures and watched kids playing in Orinoco River.
The Warao people live on the Orinoco River Delta and form the second largest tribe in Venezuela. They use dugout canoes as their only mode of transportation on the channels of Orinoco River. The name Warao means in their indigenous language 'people of the canoe'. No wonder that they learn to paddle sooner than they learn how to walk.
Waraos live in the thatched roof huts called Los Palafitos with no walls and sleep in hammocks. Huts are built on stilts due to daily changing water levels 1-2 meters of the Delta.  Several families live in each hut and since they only spend a few hours a day working on the fields, they have a lot of kids.
Warao people make beautiful baskets out of palm leafs. It takes several weeks from gathering leafs to a finished product and the whole family contributes their skills. When we arrived to their hut, women spread out their baskets and other handmade products.
Kids were running around us and very curious. I don't know if we were more interested in them or they were more interested in us. Due to a worsening political situation not many people visit Venezuela.
They used to survive on fishing, hunting and collecting fruits from the jungle. Nowadays many of them work on the fields, kids go to school, they have an occasional access to electricity running through generators.
A funny story we heard – former president Hugo Chavez in his efforts of helping all Venezuelans gifted some Warao people washing machines to help them simplify their daily lives. But since they have no running water, no access to washing soap and only limited supply of electricity, they just use the washing machine as storage and continue to wash their clothes in the river.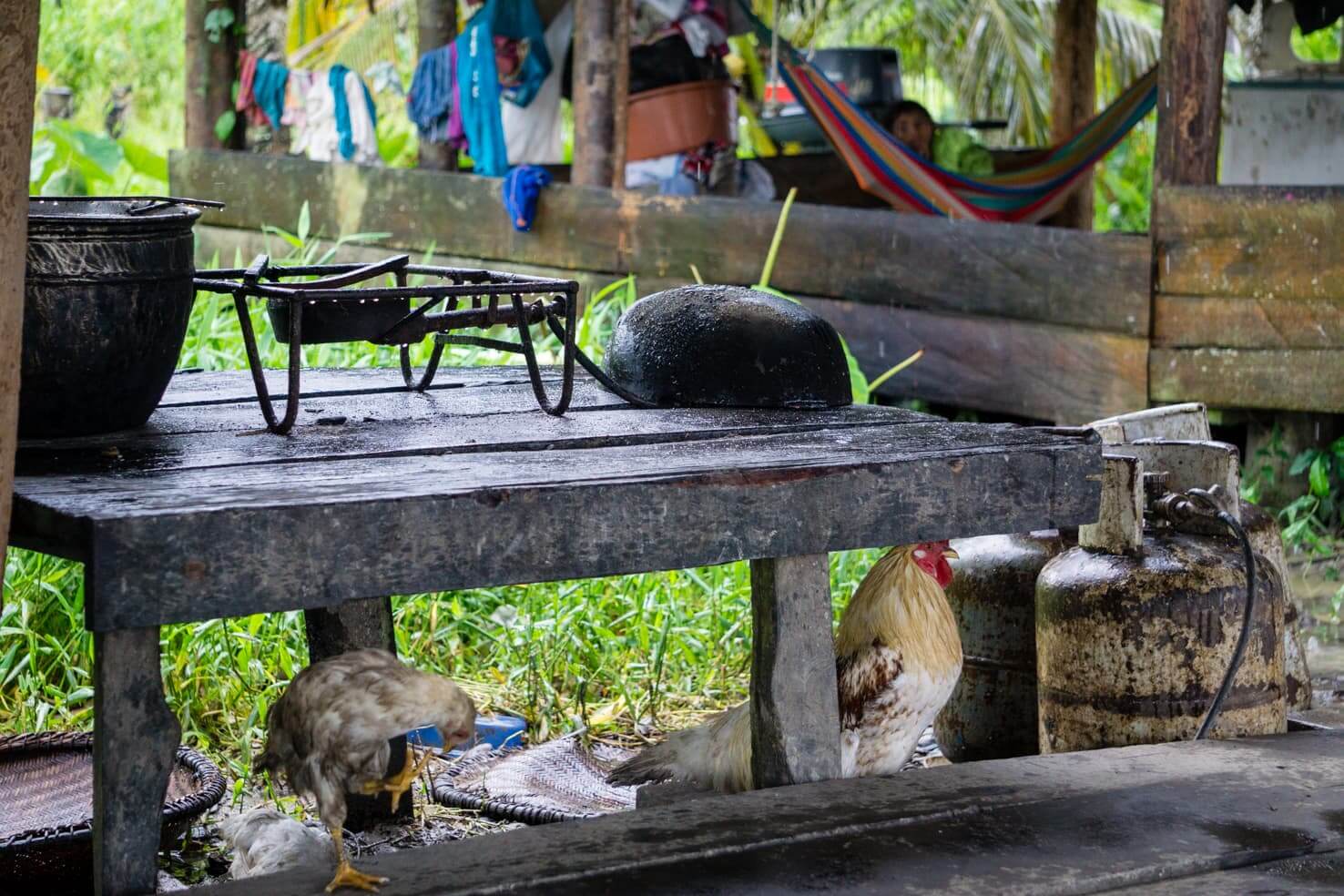 Read more:
Visit Angel Falls, Venezuela – the tallest waterfall in the world
---
Have you visited any indigenous tribe? Let us know something interesting you learnt about them.

---
Spread the word! PIN this to your Pinterest board.