Guatemala might be the poorest country in Central America but is also the most interesting one. It has its share of safety issues, but you wouldn't find a better place to immerse yourself in another culture (or experience a huge cultural shock).
One of the best places to experience the fascinating Mayan culture is to attend their market. Or better yet, the biggest Guatemalan market. It is the most colorful and crowded place we've visited in Guatemala.
Chichicastenango is a small town in the jungle covered mountainous region of Guatemala. 99% of the population is indigenous Mayan K'iche and most of them only speak the Mayan language. But don't worry, they speak some Spanish.
If you've visited other markets in Guatemala, you probably wouldn't find this one particularly interesting, but if you didn't, it's worth a visit.
What to see in Chichicastenango
Many Guatemalans travel to Chichicastenango (also called "Chichi") on Thursdays and Sundays when the market is held. You can find here anything from colorful handicrafts, typical Mayan textiles and clothes, fresh produce to street stalls with tortillas. Even roosters and kittens!
It's a one-stop shop for the locals and a real feast for the eyes for tourists. Also, a great place to buy souvenirs. You can find purses and backpacks, magnets, wood carvings, scarves, jewellery, pottery and much more.
I bought a pen wrapped in colorful textile with a tiny doll on top from a little girl. Not that I needed a pen, but she politely came and asked if I would like to buy something from her. So I have a nice gift for 1USD. Many other merchants were too pushy and space in my backpack is limited, but the girl got me somehow.
How to get to the market in Chichicastenango
We arrived from San Pedro at Lake Atitlan. There are many agencies by the lake which offer transportation. As it was Sunday, taking public transport called "chicken bus" would be more complicated, they are leaving less often than during the week. Round ticket for a shared van was 10 USD per person and it took 2 hours one way.
Prepare yourself for a really bumpy and uncomfortable ride when visiting from San Pedro. Roads have so many switchbacks and potholes that just counting them would make you really busy during the ride. But you'll get used to it..what helps the best is not looking in front. So you don't actually see the real time traffic/danger.
If you travel from Antigua to San Pedro, the shuttles usually make a stop at Chichi for 3-4 hours. All agencies in other cities in Guatemala offer transportation. Here are some tips on how you can spend 4 days in Antigua before visiting Chichi market.
Tips for your visit
this market is packed every time, make sure you keep your valuables hidden
you will inevitably feel overwhelmed at some point – sit on the stairs below the Church of Santo Tomas and watch people around you
you'll find yourself walking the same street more than once, the market feels like a maze sometimes but you always find something new and interesting
no need to take snacks or lunch along, there are restaurants and food stalls on every corner
take cash and don't count on ATMs near the market, they run out of cash quite often
haggle – locals are used to it. Just keep in mind the effort and time the artisan had to spend to make the product. You want it cheap, but the artisan is living out of it.
Enjoy the photos and let us know if you'd like to visit the market in Chichicastenango.
Best photos from the Chichi market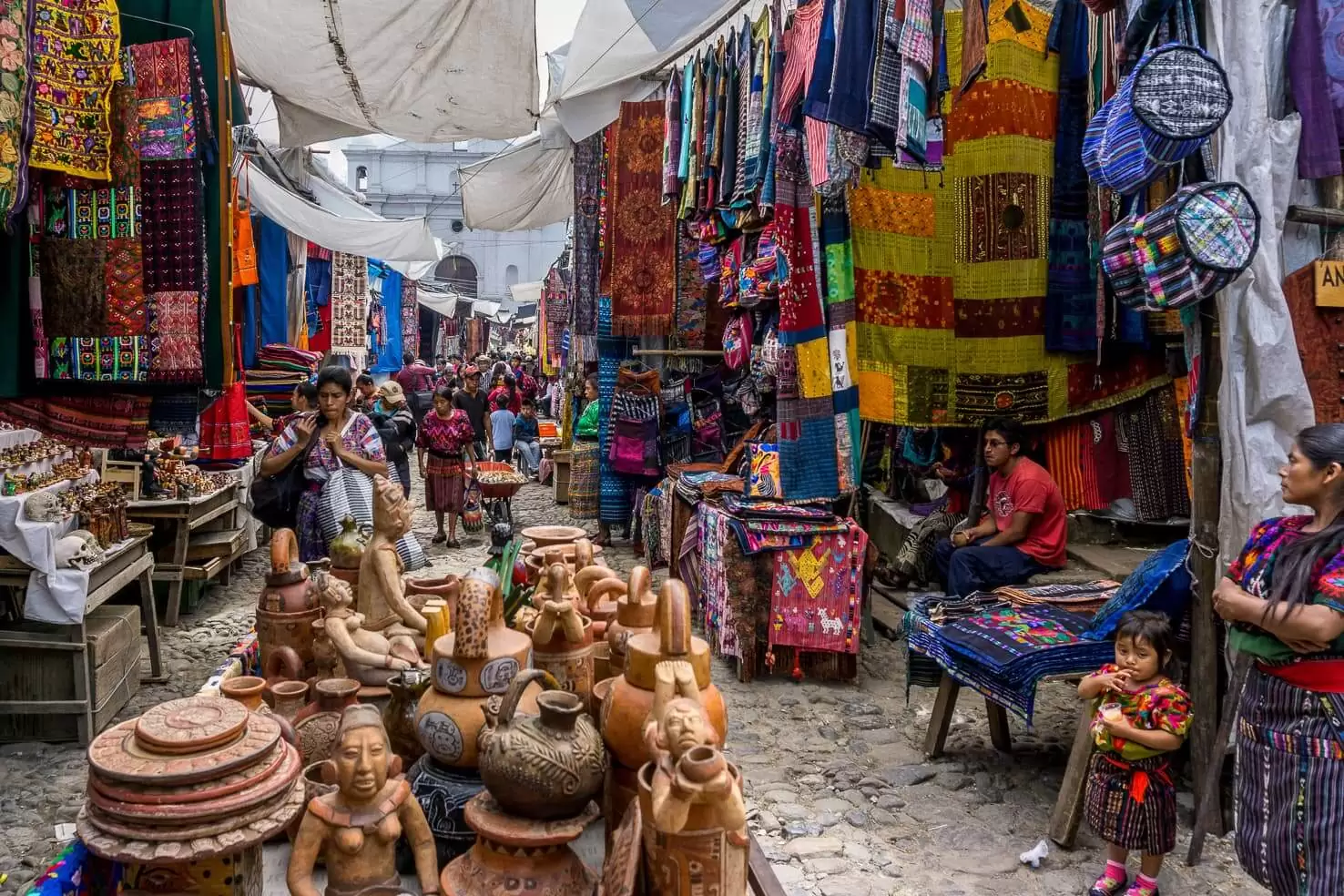 ---
Have you been to Chichi? Do you have any recommendations for other cultural markets in the world?
---
Spread the word! PIN this to your Pinterest board.